PEDIATRIC OPHTHALMOLOGY SERVICE
When going to the doctor is child's play
SERI Lugano has a dedicated Paediatric Ophthalmology Service to assess visual capacity and any related disorders in children.
The personal characteristics and needs of each individual child play a key role in the patient-centred approach adopted by the Switzerland Eye Research Institute. In SERI's Paediatric Ophthalmology Service, all eye exams and diagnostic testsneeded to assess the child's visual acuity that are carried out by specialist staff trained to welcome the child in a joyful and peaceful setting and foster a collaborative relationship with a view to minimising children's distress.
Many childhood illnesses have a better outcome with an early diagnosis and appropriate treatment.
Every child should undergo their first ophthalmological and orthoptic examination in the first years of life to ensure an effective early diagnosis of any potential disorders. The infant's visual system develops gradually in the first six months of life, reaching full maturity between the ages of 6 and 8. Visual acuity, or the capacity to see clearly, changes and develops as the child grows. At birth, the child generally has approximately 1/20 vision, at four months 2/10, and at one year 3-4/10. It is only at 3 years of age that a child's visual capacity reaches 10/10.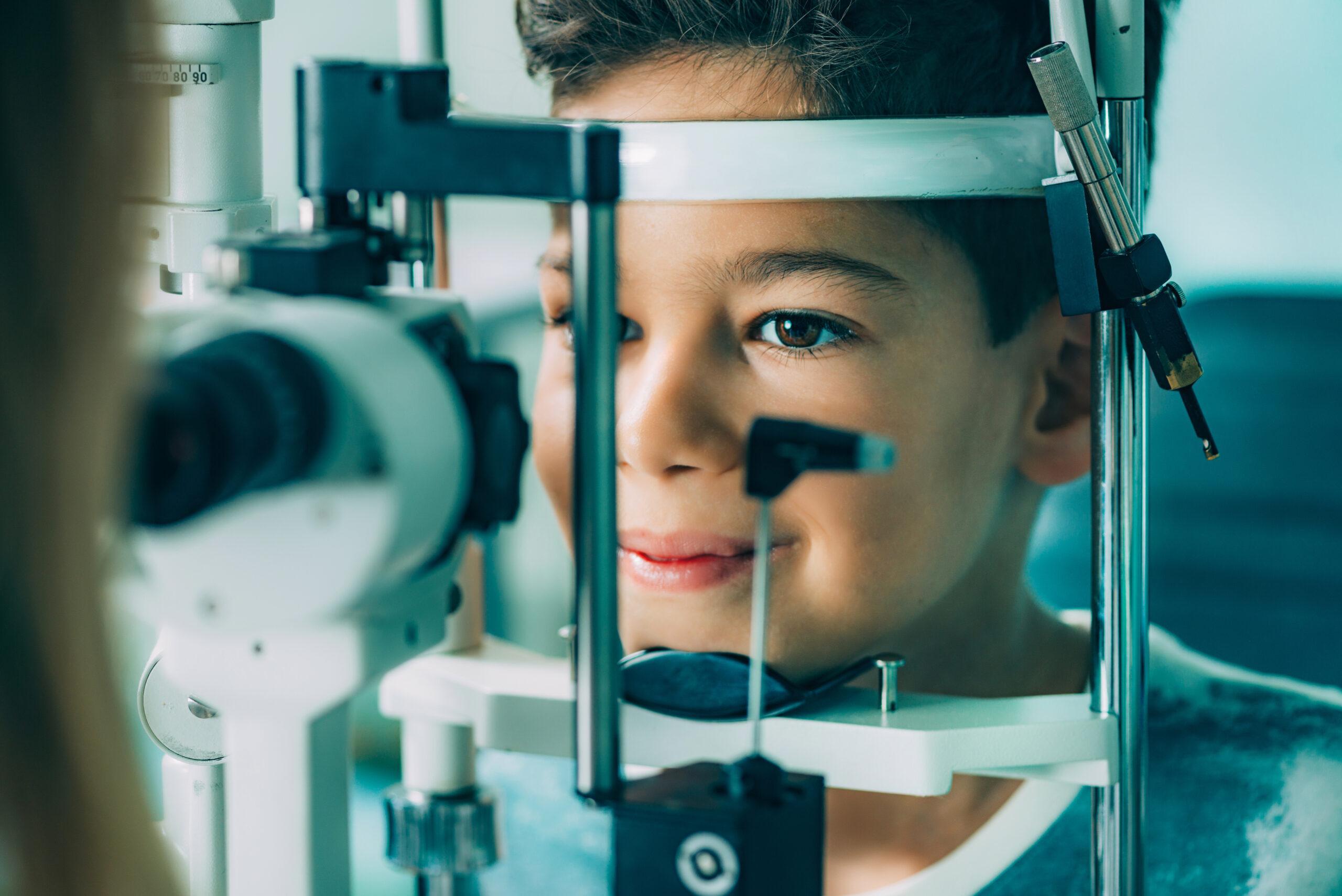 THE MOST ACCURATE SERVICE, FOR THE YOUNGEST PATIENT
Orthoptics is a series of vision therapy techniques targeting muscular, neural, and sensorial deficiencies.
The orthoptist is a healthcare professional specialised in the prevention, assessment and treatment of sight defects, as well as carrying out diagnostic examinations. The orthoptist at SERI works closely with the eye doctor and the psychologist to detect motility disorders (for instance strabismus) and visual disorders (for instance amblyopia), and to define the course of vision therapy that best suits the specific characteristics of the individual patient. The orthoptist's role at the SERI Pediatric Ophthalmology Service is to detect and correct refraction abnormalities, as well as to closely monitor ocular motility, a key factor in achieving optimal vision when the patient is adult.